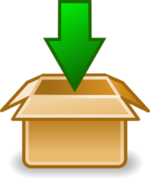 Print Driver
RGS
Windows
Mac
Linux
RGS Connect for Windows

If you are upgrading, make sure to uninstall "HP Session Allocation Client" and the "HP Remote Graphics Receiver" before installing the new version.

You will need to install Windows on your Mac through BootCamp, Parallels, VirtualBox or VMWare Fusion, and then download the Windows version of RGS Connect. You can download both Windows 7 and VMWare Fusion 8 for free through the "Labs and Software" link above.

Only Red Hat- and Debian-based distributions are supported.

RGS Connect for TEC Podiums

This file is to be used on a thumb-drive, though it may need to be copied to the desktop of the TEC Podium in order to run.